If you're anything like us and have noticed an increase in strange aches and pains as you age, identifying the cause can be challenging, whether it's from that kickball game last Friday, or other factors like your desk chair, sitting for too long, or an odd sleeping position. Just like a regular check-up with a doctor can provide valuable insights into your health, your home can similarly benefit from an energy audit. In this article, we'll explore what energy audits are, the available types, how to know if you need one, and the benefits they offer. Ready? Let's dive into it.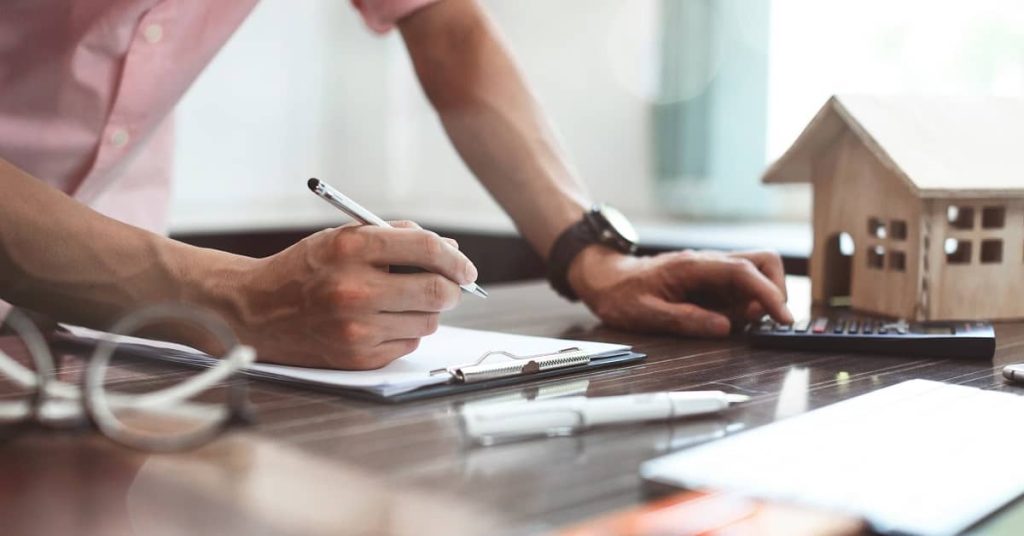 What Is an Energy Audit?
Much like a check-up at the doctor can help determine if there are aspects of your health that should be addressed, an energy audit can help evaluate if there are any areas of your home that are causing inefficiencies in your home. By pinpointing these problem areas, homeowners can both reduce both their bills and their environmental impact—talk about a win-win situation!
During the service, your home is thoroughly inspected to determine if there are inefficiencies in how it is heated and cooled. This includes inspecting the heating and cooling systems themselves, as well as insulation, window integrity, sealing, and more. By starting with an energy audit, you can determine which home energy efficiency upgrades will have the greatest impact on making your home more comfortable, efficient, and environmentally friendly.
How to Determine if You Need an Energy Audit
Though home energy audits can be a helpful place to start your home efficiency journey, not every home needs one. For example, if your home is quite new, the service is unlikely to reveal significant energy inefficiencies. However, older homes, those that have many drafts, or those experiencing noticeable temperature differences between rooms will likely benefit from the insights provided by the service.
Psst—If you're still unsure whether or not your home would benefit from one and are in Colorado or Massachusetts, drop us a line! We're happy to help you figure out if it's a step on your home electrification roadmap that makes sense for you.
Benefits of an Energy Audit
So, you have an older home or are facing issues with drafts and inconsistent temperatures. You believe an energy audit might be a good starting point…but what are the benefits? Here are some of the primary advantages:
Identifies energy inefficiencies to prioritize targeted home upgrades
Reduces energy consumption (often by 25-30%) through targeted efficiency improvements
Generates tangible savings on utility bills due to reduced energy consumption
Prepares your home for future electrification upgrades, such as heat pumps, heat pump water heaters, induction stoves, and more.
Helps reduce your carbon footprint, since you're making upgrades that reduce your energy consumption
What Does Getting an Energy Audit Look Like?
During the service, a trained auditor conducts a detailed inspection of your home. They look at your home's:
Heating system
Cooling system
Lighting system
Insulation and air sealing
And more!
Types of Energy Audits
There are also different types of energy audits: walk-through and comprehensive. A walk-through energy audit is primarily a visual inspection of the home and often does not include more thorough diagnostic testing. A comprehensive energy audit, on the other hand, includes both a visual inspection and diagnostic testing, such as a blower test (to determine where your home is "leaking" air) or the use of a thermal imaging gun (which determines temperature differences throughout the home). Similar to how energy audits are helpful for many but not all homes, getting a walk-through vs. comprehensive audit depends on your unique home and efficiency goals!
Wrapping Up: Incentives and Resources
Just as you'd consult a doctor before undergoing surgery for an ache or pain, getting a home energy audit ensures you're choosing the best solutions to improve your home's energy efficiency. This can prevent you from making unnecessary upgrades or ones that don't address the root cause of energy inefficiencies, saving you time, money – all the while ensuring your home is as comfortable as possible.
The great news? Homeowners in Colorado, Massachusetts, and other locations can take advantage of significant incentives and rebates, making the service more affordable than ever before. Whether you tap into national incentives like those offered through the Inflation Reduction Act or utilize state-specific initiatives like the Mass Save program, you can often get energy audits at a significantly reduced cost.
__
Need help determining if your Massachusetts or Colorado home could benefit from an energy audit? Get in touch, and let our expert team help you decide if an energy audit makes sense for you.